Spring Musical Reception
2019 Musical Reception for Beauty and The Beast
Pictured above: cast members from Beauty and The Beast at the 2019 musical reception
---
Every year the Foundation sponsors an Opening Night Reception for the Adrian High School musical in the Julianne and George Argyros Performing Arts Center foyer. Sadly, our 2020 reception for Pippin was canceled due to the COVID-19 crisis and the students were not able to do a musical in 2021, but we are BACK for 2022!
Come join us for Newsies! You will have the chance to meet the actors and enjoy a delicious buffet of hors d'oeuvres before admission to the show.
Proceeds from this opening gala are targeted to the ASEF Classroom and Arts Grants fund.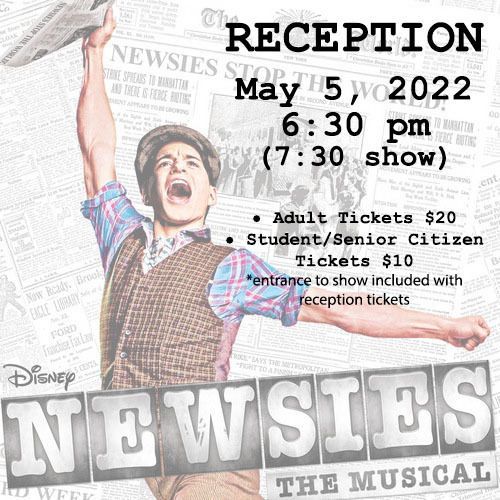 Online ticket purchasing is now closed...
Tickets can be purchased at the door via cash or credit card (cash preferred)...we hope to see you TONIGHT at 6:30!