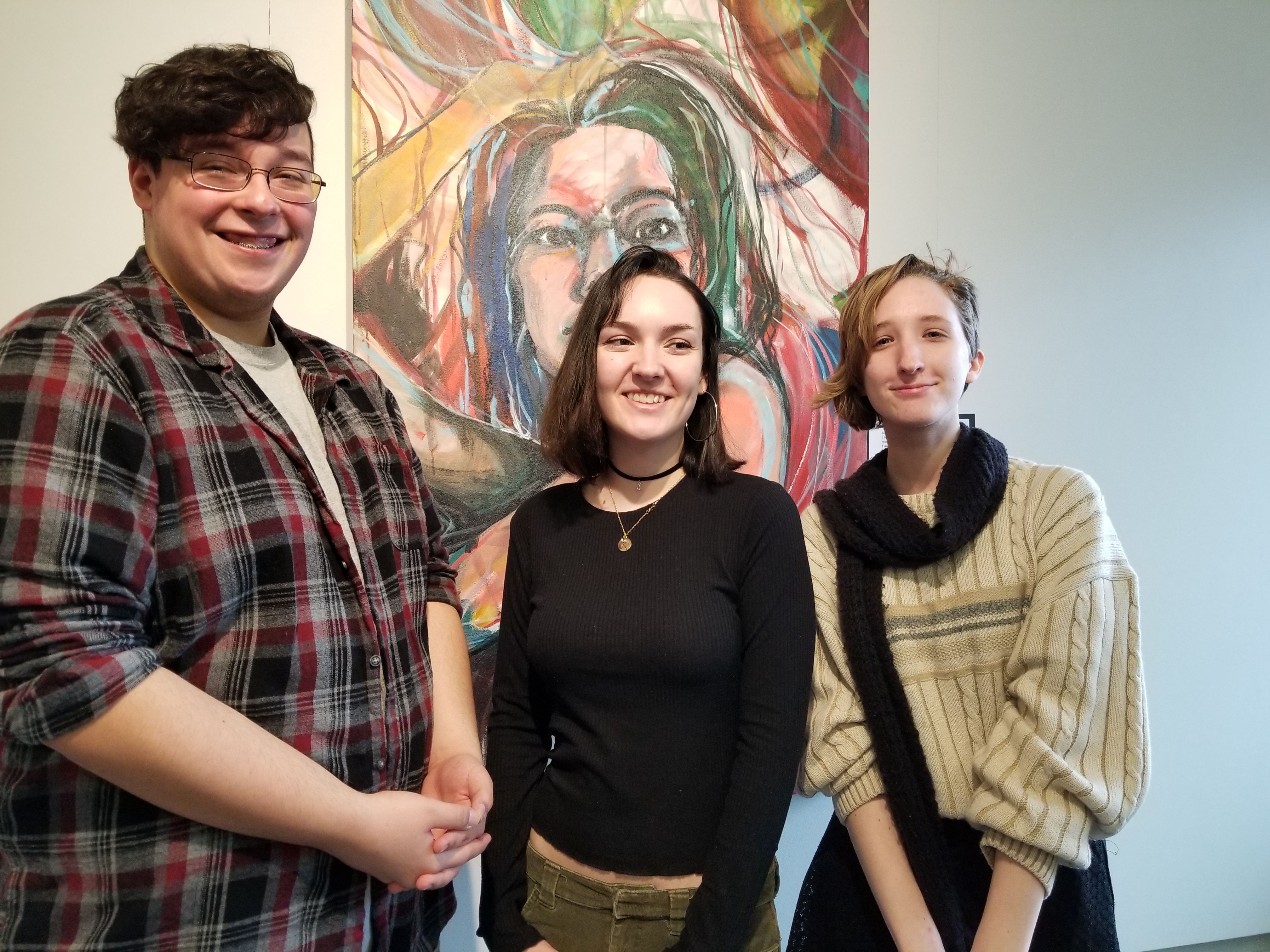 Three AHS students were selected to participate in the Adrian Center for the Arts and the Lenawee Council for the Visual Arts "Side by Side" mentorship program. The Adrian Schools Educational Foundation was a sponsor of the opportunity through its Arts Endowment grant program. Side by Side paired Len. County HS students with ACA resident artists to learn the techniques of various media. The students were chosen by their teachers and said the experience was life-changing for them.
The Adrian Center for the Arts is located on North Adrian Highway on property that formerly housed Girls Training School and Michigan State Police Post. The building has several artist studios and holds demonstrations and classes.
The ASEF was pleased to provide funds for the student/professional experience from its Arts Endowment which was initially funded by Julia Henderson Argyros '58. A percentage of annual interest from the fund is utilized each year to provide classroom grants for visual, performing, and vocal arts classes as well as experiences for students that the District budget cannot afford. All grades have an arts related field trip local with the Adrian Symphony Orchestra, Croswell Opera House and Toledo Art Museum as well as other arts related entities. This past year the Foundation awarded more than $58,000 to APS in the form of teacher grants for student opportunities. Pictured are Austin Harvey, Kelsey Millar and Janine Northington who worked in stained glass, ceramics and painting, respectively.